Stokes Field – Nature Reserve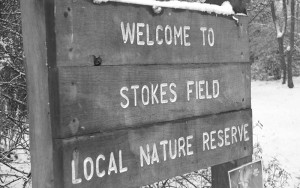 Long Ditton Village Hall
Long Ditton has two large village halls on Ewell Road which (subject to availability) can be hired for indoor sports, clubs, children's parties etc .
Contact
Kate Giles
Dedicated Mobile
07804 057589
ldvht@hotmail.co.uk

St Mary's Community Hall
Available for hire
Emery Room (Large)
Ditton Room (Small)
Whole Hall
Kitchen
Behind St Mary's Church
Church Road
KT6 5EP
Contact
Steve Welch
Hall Manager
020 8339 0008
between 9.00 am and 12.00 noon (Mondays, Tuesdays, Wednesdays and Fridays)
office@stmaryslongditton.org.uk

Dittons Scouts
'The Shack'
Willowbank
Claygate Lane
Thames Ditton
KT7 0DL
www.dittonsscouts.com
Founded in 1910 the Group is flourishing. Many local children and young people are wanting to experience what Scouting has to offer.  Whilst we have some leaders available for this work we need to recruit some more.
We have a long waiting list for each of the above sections. Children can be prioritised depending on the level of help and commitment respective parents are willing to give us. Parents who are willing to become regular helpers or leaders within a section will have their child's place moved up the waiting list.
Contacts:
Stuart Jack
07971 479740
stuart@expressair.co.uk
Suzan Baker
Chair
suzanmbaker@sky.com

Thames Ditton & Weston Green 'CARE'
We are a group of volunteer drivers and telephone operators who provide help to our elderly and infirm citizens who would otherwise find it difficult to get out and about.   If you are elderly, living in Thames Ditton, or Weston Green and having difficulty getting to the hospital, doctors, dentist, etc; we may be able to help you.
For volunteers, typical everyday assignments include giving people lifts to the doctor's or to hospital, or help with the shopping.
Contact
Avril Ashworth
020 8398 5161
enquiries@hopin.org.uk

FamilyLine Surrey
Our mission is to support people in caring for children, alleviate stress and reduce the incidents of abuse and neglect by enabling families to harness their own strengths to deal with problems.
Helpline Freephone
0808 800 5678 
between the hours of 10am and 10pm weekdays.
Administration matters only
01306 743233 
9.30am to 5pm, weekdays
admin@familyline.org.uk
Fund Raising, Public Relations and Office Manager
Helen West
Helpline Manager
Tracy Pizzanelli
PO Box 335
Dorking
Surrey
RH4 2YJ